Since our earliest days, we have provided cutting-edge stamping press machines for each new era, meeting our customers' press machining needs in a wide range of settings.
Our digital electric servo press series is a standout example of our range of products that are compatible with digital networks and allow the operation or maintenance status to be viewed easily.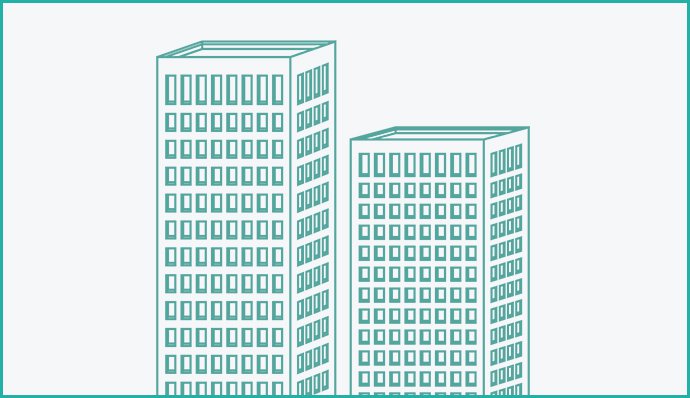 Construction
Stamping press machining is used for many metal parts in construction, such as stays and the covers of air vents. Our press machines are used in the construction of a variety of buildings and other structures, including high-rise buildings, towers, apartment complexes, schools, factories, warehouses and bridges.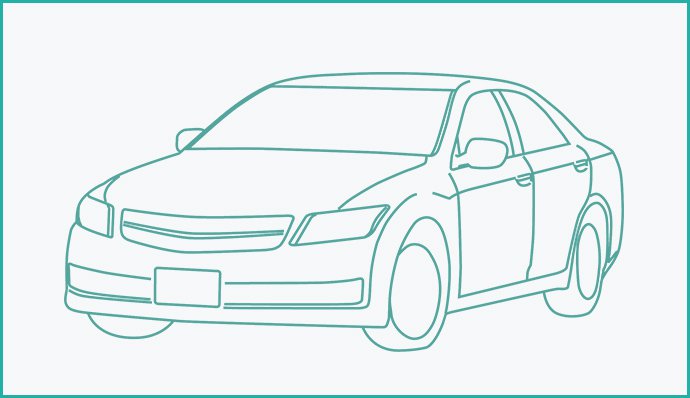 Automobiles
Automobiles are one of Japan's biggest industries, and many different forms of machining go into this essential part of our daily lives. Our stamping press machines are a part of these crucial processes, used for parts such as the drive system.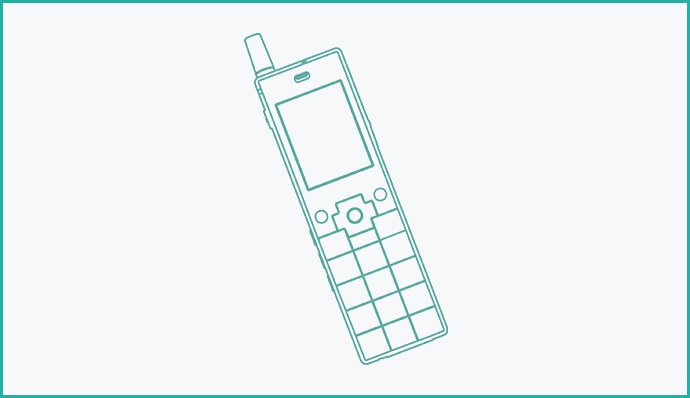 Mobile phones
The metal parts and battery case of a mobile phone are made by press machining. Small, thin parts like this require a high degree of precision, while also needing to be strong enough to last. Our machinery is up to the challenge, combining strong performance with advanced technology.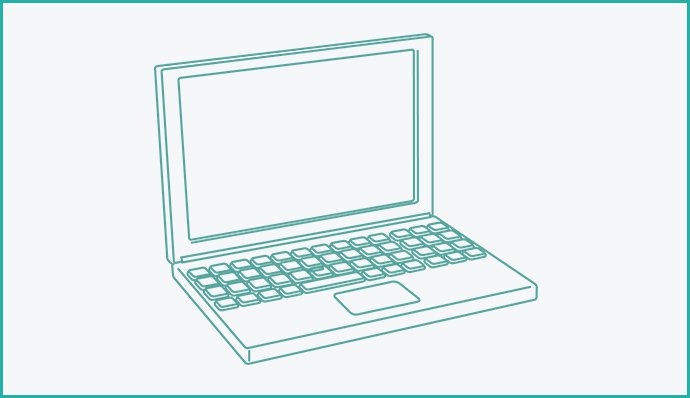 Computers
Open up a computer and you'll see a complex array of metal parts. Most of these have been press machined. As computers become smaller and lighter, our press machines are constantly evolving to meet the industry's needs for more and more precision in the machining of computer parts.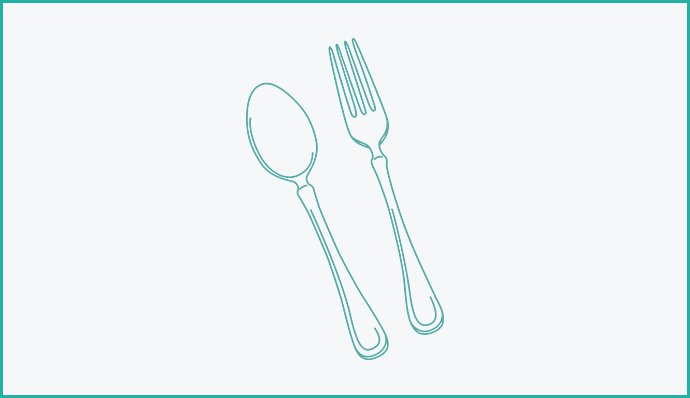 Cutlery
Press machining has been a common production process for everyday cutlery for a long time. Our skillfully made machinery plays a key role in making the well-designed, user-friendly cutlery you use every day.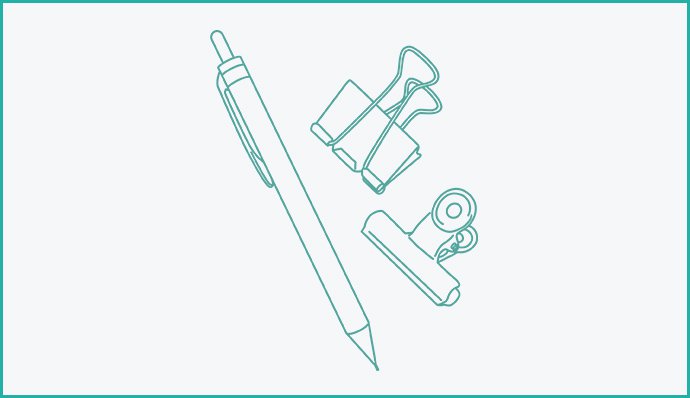 Stationery
Press machining is commonly used for the metal parts of stationery, so that paperclip or mechanical pencil you pick up might have been made with our machinery!
The outstanding engineering of Amada
With the latest technology and extensive knowledge, we provide total solutions to meet our customers' needs. Through collaborations with our customers, we have won the MF Technology Award four times.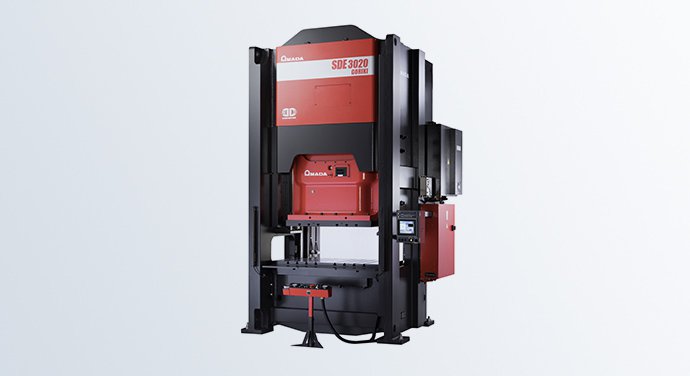 SDE GORIKI Series
The frame of this press machine has a high-rigidity solid column structure. A high-rigidity center gib and full guide structure prevent stretching of the frame during pressurization and increase vertical rigidity for high precision and quality in your machining processes. Winners of the 48th Machining Industry Award for Japanese Brands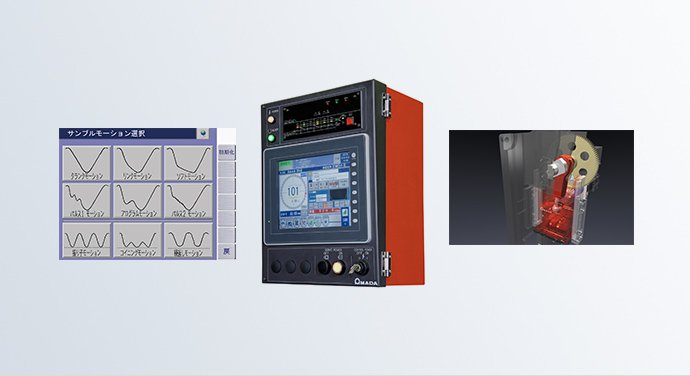 Original servo technology
Our original servo controller features the latest in Amada's proprietary technology including nine motion settings for an unprecedented range of machining motion options. This allows you to select just the right machining for your products, improving molding performance, precision and cost-effectiveness.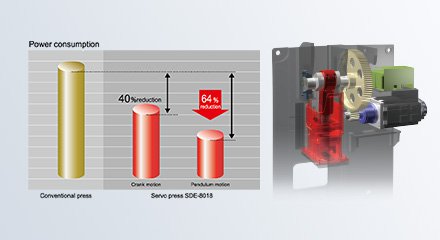 SDE series certified as MF Eco Machine: Press Machine 1
Our SDE series received MF Eco Machine certification from the Japan Forming Machinery Association for its energy saving, conservation of resources and improvement of working environments. It consumes much less energy, requires less lubricant and produces much less machining noise than other press machines.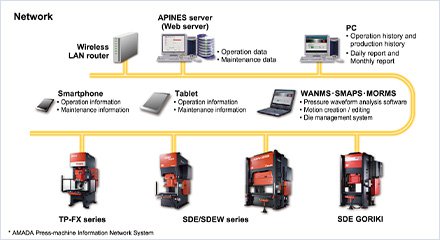 Visualization of press operation status and maintenance information
APINES operation management software is used to connect equipment from general machinery to servo presses to a digital network. Information such as operation and production history, time monitoring, alarm information and maintenance details can be viewed easily, enabling real-time monitoring by factory workers. Compatible with tablets and smartphones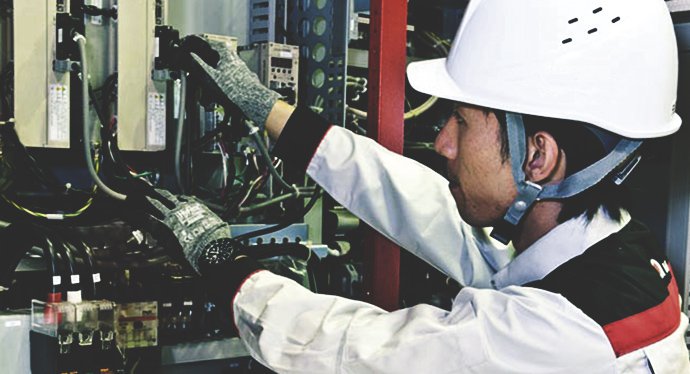 Servicing
The value we provide doesn't end with the sale. We perform a wide range of servicing to help you get the most out of your press machine over a long period of time. As a registered inspection provider by the Minister of Health, Labour and Welfare, we offer the specific voluntary inspections you need to meet the legal requirements under the Industrial Safety and Health Act (all power presses must be inspected at least once a year by a qualified expert).