Example of adoption
AMADA PRESS SYSTEM's products have been adopted by a large number of customers throughout Japan.
Here you can find out how AMADA PRESS SYSTEM has met a wide range of needs, based on actual feedback from customers.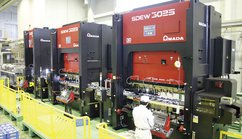 Launch of the vehicle motor housings production line with tandem stamping line and the self-developed washing device.
Takahashi Metal Industries Co., Ltd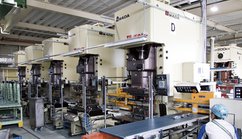 Benefits of downsizing by Tandem Stamping Line
MIFUNE Corporation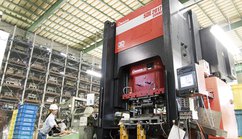 Improving productivity by promoting automation and robotization
Shiomi Manufacturing Co., Ltd.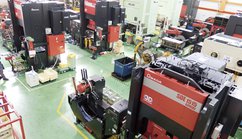 Using ultra-precision molds and high-rigidity presses to deal with next-generation parts production
Ogaki Seiko Co., Ltd.
Established high tensile strength steel (HTSS) processing technology prior to other companies and expanded it to overseas factories.
Kanda plant of Topre Kyushu Corporation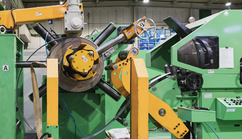 A new model from AMADA PRESS SYSTEM improved quality and line efficiency
Mitsui Miike Machinery Co., Ltd.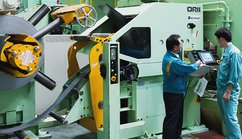 Our changes to Syvec's control programming helped to improve cycle times for precision processing
Syvec Corporation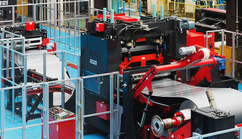 Handling a wide range of products in a way that both improves productivity and reduces costs
Yokomori Manufacturing Co., Ltd. Iwaki Factory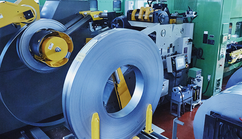 Promoting labor reduction and automation to reduce costs
Ito Seisakusho Co., Ltd.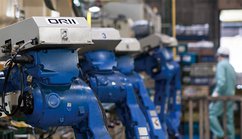 High-precision transfer even in complicated production line environment
Matsuno Press Industry Co., Ltd.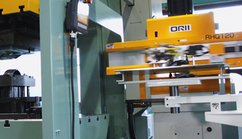 Improving tact time with faster, Steadier and easier-to-use robots
Inagawa Co., Ltd.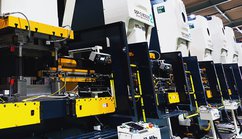 Bringing customers japanese quality through simultaneous production around the world
Ikeda Manufacturing Co., Ltd.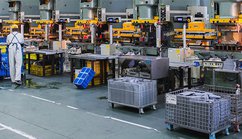 Helping to achieve factory automation
Mashima Manufacturing Co., Ltd.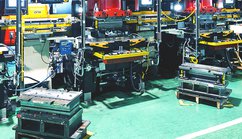 Improved production speed and flexibility/energy-saving for plastic forming
Saitetsu, Inc.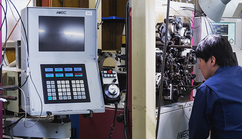 Ensuring steady quality in multiple bending processes for fine springs
Goko Hatsujo Co., Ltd