Yokomori Manufacturing Co., Ltd. Iwaki Factory
Head office: 1-29-2 Hatagaya, Shibuya-ku, Tokyo, Japan
URL:http://www.yokomori.co.jp
---
A top manufacturer of steel staircases. Yokomori Manufacturing has developed an original 3D CAD system for staircases. This enables system-based management of not only drawing preparation but all stages of the process including material ordering, manufacture and delivery, resulting in high-quality products. Since Yokomori Manufacturing took their first steps as "KAIDAN-YA (stairmakers)" over half a century ago, they have assessed what their customers want in a staircase and given them more, constantly providing safer and higher-quality staircases than before. In addition to its secondary-industry work as a manufacturer, Yokomori Manufacturing is constantly strengthening its service measures, combining hard and soft measures in what they call the "2.5 industry". They strive to be the top manufacturer of staircases and the company their customers prefer.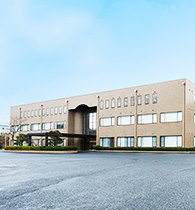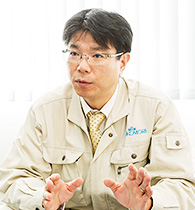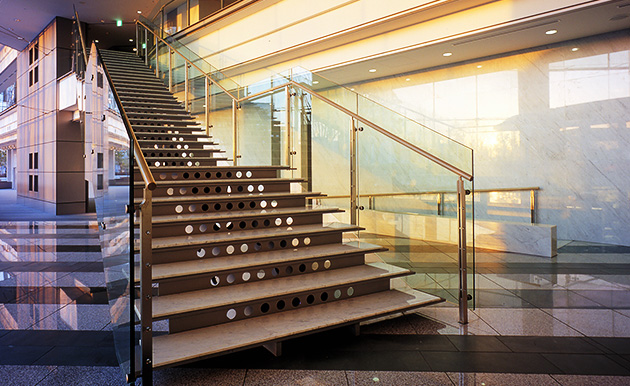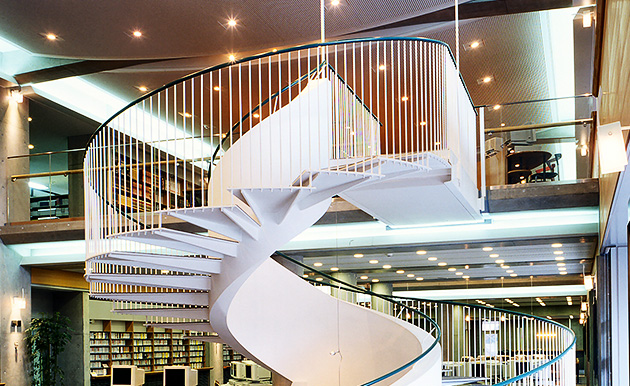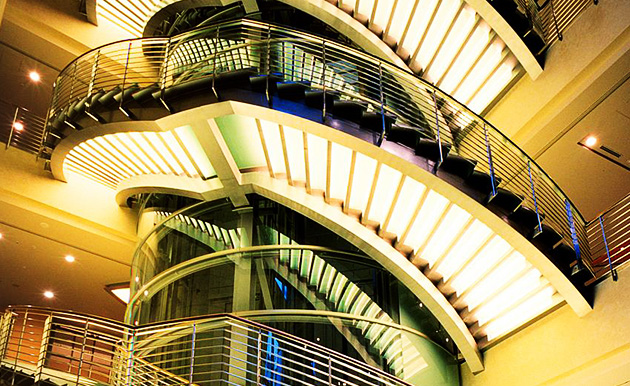 Challenge
Revamping for reduced cost and increased production volume
"There were two key points in our solution to these problems. The first was reducing labor costs in our stair tread production lines.
Our previous system required the work of 2.5 people, including manual processing and arrangement.
The other key point was expanding our in-house production volume.
We previously needed to outsource work as we were unable to keep up with demand in-house,
and there were issues with our existing facilities and skills.
We needed to improve our system specifications and skill level so that we could do this work in-house.
Our need to solve these problems arose when we developed new products with a better design." - Mr. Sato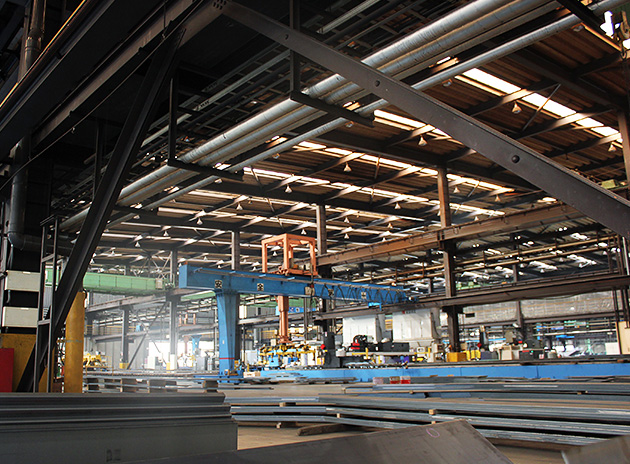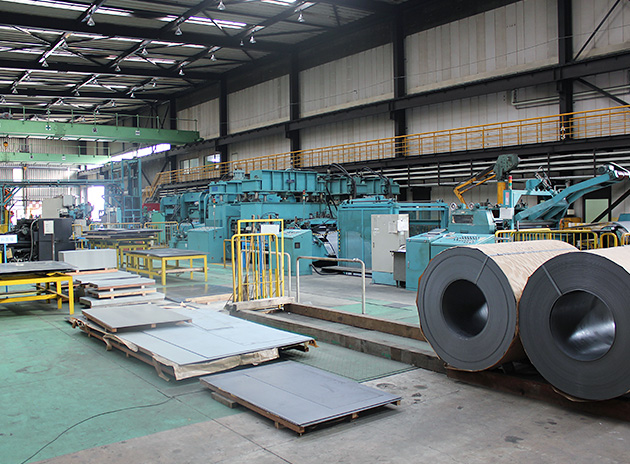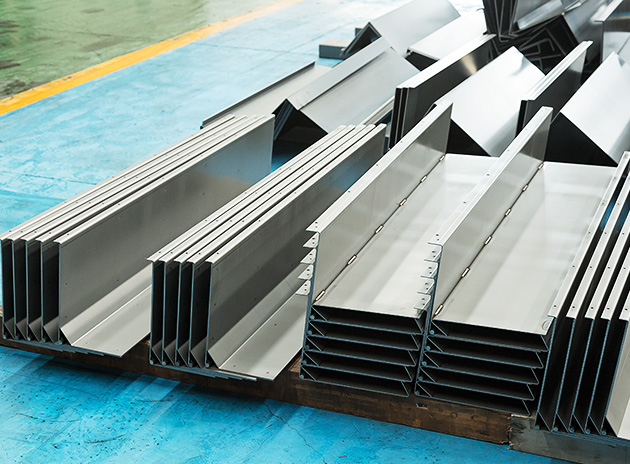 Solution
Solving problems in a workplace with an extensive track record
"When we implemented our new facilities, the deciding factors were AMADA PRESS SYSTEM's various solutions to the problems and reliability based on past successes.
With the revamping of our production line, our production process became fully automated,
with the result that one person's work was now needed.
We also changed our straightener to one with a stock thickness of up to 3.2mm,
enabling us to do previously difficult work in-house. Our coil lines were also improved.
Pre-arrangements (coil preparation) and coil setting were automated so that they no longer needed to be done manually, streamlining our coil line processes.
This system is a comprehensive system including a shear cutting line, bender and equipment for welding,
conveyance and collection. It comprises facilities from three companies.
The combined strengths of these manufacturers were another major deciding factor." - Mr. Sato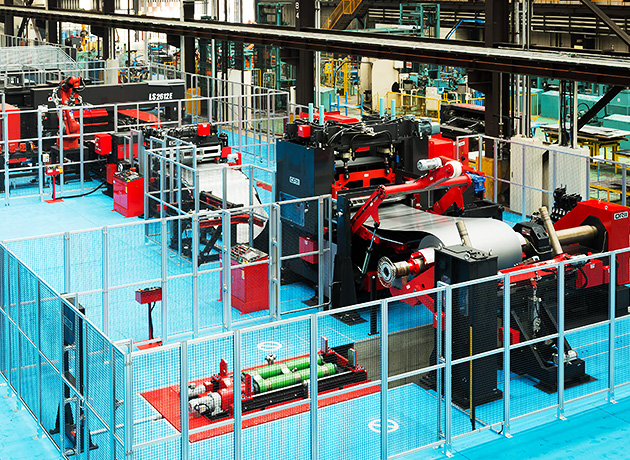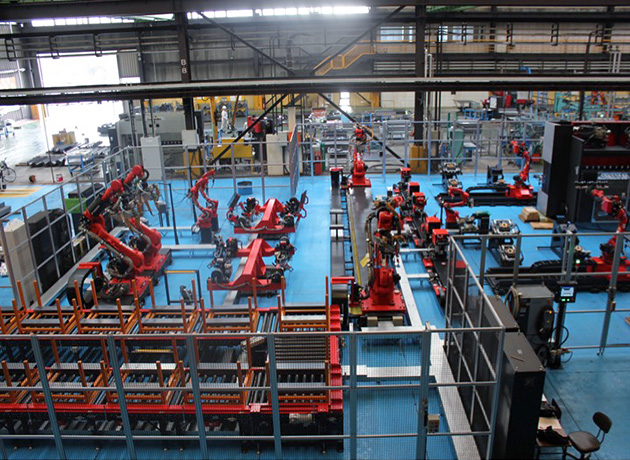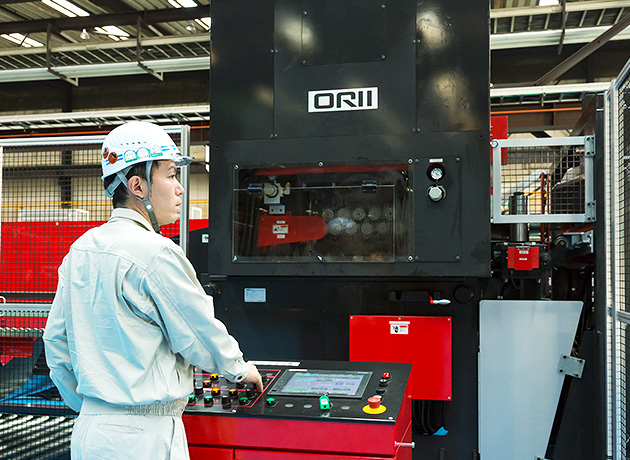 Components of coil handling system

【HTL16 Shear cutting line】
Stock specifications
Material
SS400
Stock thickness
1.6 ~ 3.2mm
Stock Width
1,000 ~ 1,510mm
Coil weight
~10t
Line specifications
Line speed
4 m/min
Feed length
600 ~ 2,000mm
Leveler performance
368 N/mm2 (yield strength): Stock thickness 3.2 mm x stock width 1,510 mm
Automatic insertion
Automatic loading (to the leveler after loading on the coil car)
Automatic adjustment
Leveler straightening adjustment at 5 levels according to coil O.D., functions that can be programmed according to job data, etc.
The product features, services and other information described here are correct as of January 2016.
Please do not directly contact the company described here.