Goko Hatsujo Co., Ltd
25-16 Gokanme-cho, Seya-ku, Yokohama City, Kanagawa Prefecture 246-0008
URL:http://www.goko-spring.co.jp
---
Goko Spring is a manufacturer of springs for a wide range of products, from transportation equipment to optical instruments and office equipment. It has sites in Japan, Thailand, Vietnam and Indonesia, and has been successful in reducing total costs through measures such as design proposals that take into account installation of springs at the customer's site. Over 100 of MEC's spring machines are used throughout the Goko Spring Group. In addition to fine industrial springs, Goko Spring makes spring blocks and jewelry made from springs, and is constantly seeking new possibilities for springs.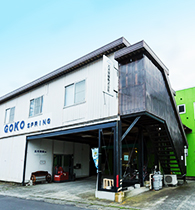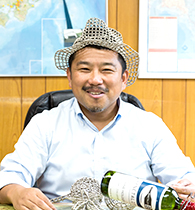 Challenge
A need for steady quality and greater productivity in multiple bending processes
Our company produces springs of all different sizes and thicknesses, including compression springs and extension springs with diameters from 0.025mm to 5.0mm and torsion springs with diameters from 0.025mm to 4.0mm.
One particularly difficult type of product is springs that require multiple bending processes. A lot of time was spent on preparations before production of the springs to maimtain a steady quality and manage free length of the springs. For that reason, there was a need for greater productivity.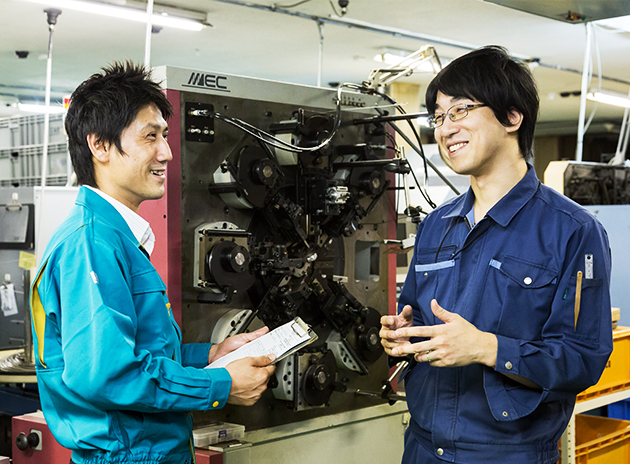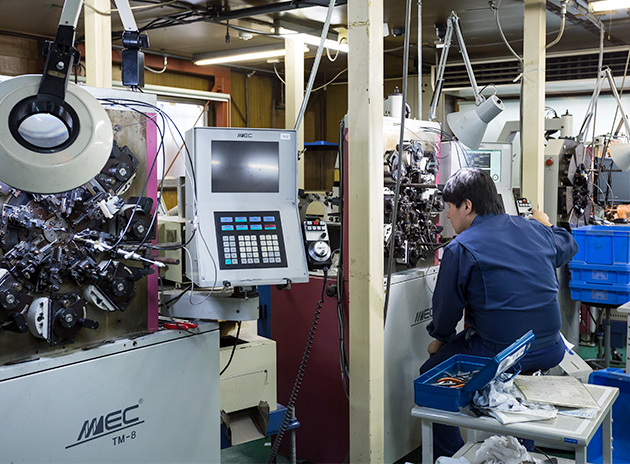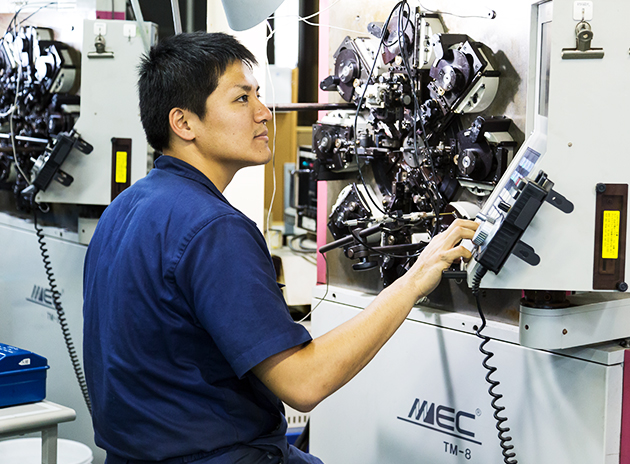 Solution
SH-3Ⅱ and TM-8Ⅱ significantly improve processing quality and productivity
The SH-3Ⅱ is a coiling machine for fine items that also has a bending function and a short feed distance from its feed roller, enabling a high degree of precision to be maintained when adjusting wire lines.
It also has seven standard spindle specifications, making it easier to set than our previous machine and enabling consistent coiling of springs.
After we introduced the TM-8Ⅱ, it was easy to measure free length of springs thanks to its new motor sensor system. It is also highly compatible with older machines - all of the parts are interchangeable, which has enabled us to keep facility investment costs to a minimum. The Goko Spring Group is creating new segments both in Japan and overseas.
Japan's manufacturing industry is hollowing out, but we are standing firm with a framework that can adapt swiftly to the changes that each new era will bring, so that we can still be making precision springs in Japan 100 years from now.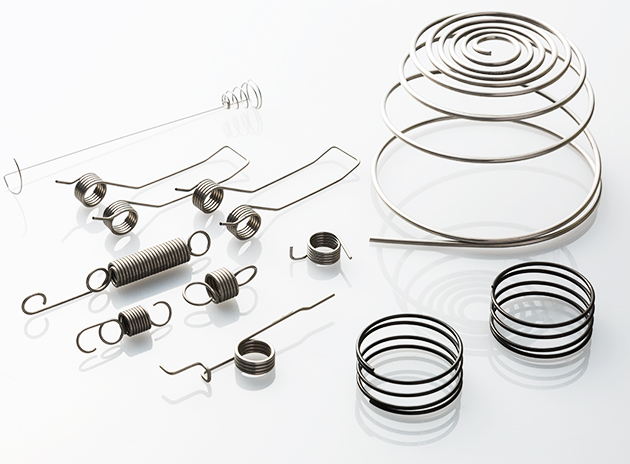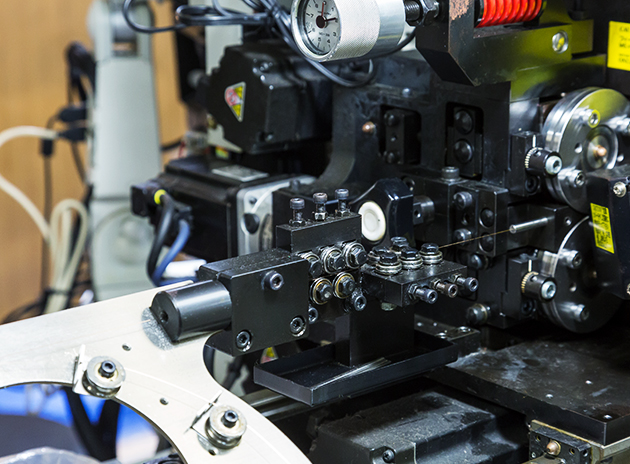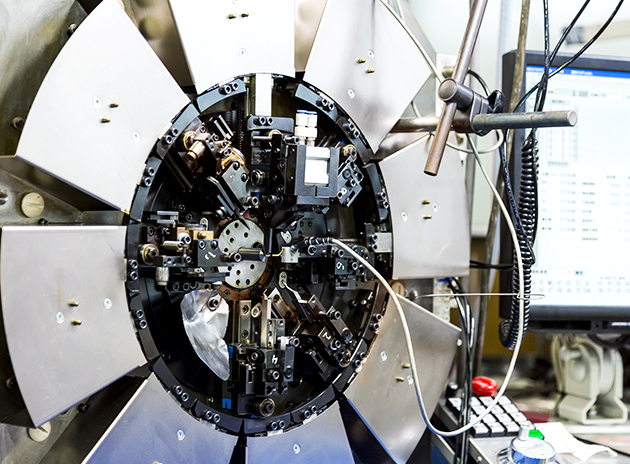 ・The product features, services and other information described here are correct as of Nov 2016.