We manufacture and sell equipment for automatically supplying coiled strips to presses.
This system unwinds coiled steel plates, straightens them out, and sizes and feeds the flat plates.
Suitable for various processing situations, from small scale to large.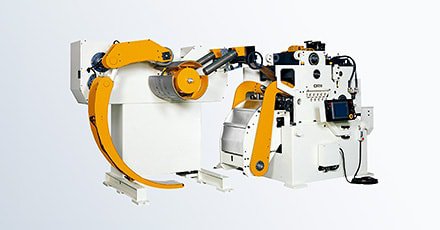 Suitable for high‐tensile steel plates
Strong, thin, and light high-tensile steel plates are being adopted increasingly as the automobile industry aims to improve environmental performance and energy saving. Unique technology has been adopted to handle high-tensile steel plates, which usually do not deform easily due to their resistance to tension and compression. Our technology has an extensive sales history due to these qualities.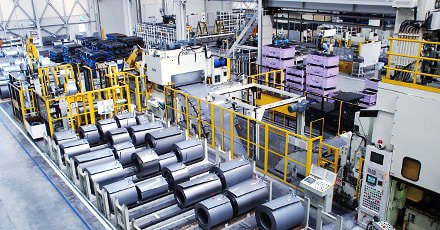 Large scale coil handling system
Technology and systems to process strong, thin, and lightweight high-tensile steel plates are in demand in the automobile industry as it aims to make vehicles lighter to improve environmental performance and energy saving. Parts are getting larger as they are integrated to reduce the total number of parts in products, increasing the importance of processing machines with high accuracy and durability. AMADA PRESS SYSTEM's machines are designed to withstand the harsh conditions of stamping environments, with unique systems that continue to evolve.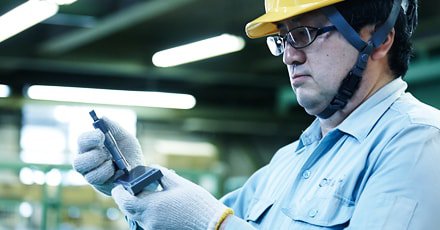 Quality control system
AMADA PRESS SYSTEM focuses on quality control, and has ISO9001 certification. We perform inspections during procurement and in-process inspections during assembly. In large scale coil handling systems and special lines, we assign cross-department teams on site, which communicate closely to share information. We also implement a system to ensure that these teams operate suitably. By conducting quality control as a matter of course, we maintain the highest level of quality in the industry.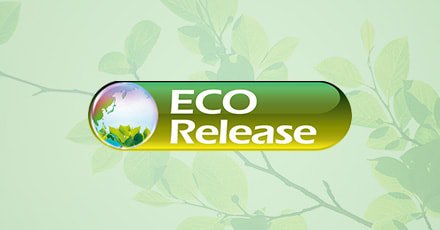 Environmentally-friendly products
Products of ORII brand promotes environmentally-friendly products by providing Eco Release designs that can achieve energy savings of up to 50%, promoting the development of environmentally-friendly products that meet the requirements for MF Eco Machines (a certification system of the Japan Forming Machinery Association), and providing retro-fitting for the reuse of machines.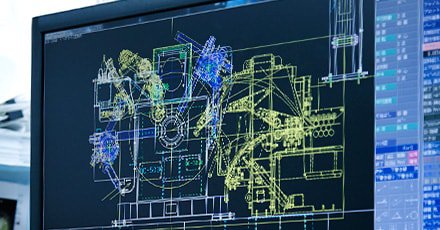 Flexible customization
AMADA PRESS SYSTEM is a development-oriented technical group that provides one-stop solutions for development, manufacturing and sales. Special requests from our customers are handled not only by our sales representatives but also by our highly experienced technical staff, who communicate directly with our customers and propose a wide range of customized solutions according to your needs and requests.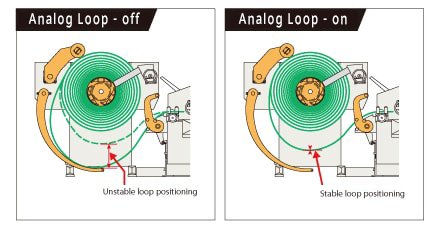 New Technology: Analog Loop Control
Analog loop control is a function that synchronizes the uncoiling speed of uncoilers with the line speed. This enables uncoilers to continually rotate at a constant speed during auto operation, allowing stabilized performance that protects coiled strips, prevents loosening, and increases part life.