Challenge
Increasing press SPM and shortening arrangement time to improve productivity
At Ikeda Manufacturing, we mainly produce various automobile parts such as drum brakes, suspension, steering, transmission and seats, as well as thick-plate parts for trucks.
Our customers' needs are becoming more and more advanced, and we are constantly working to meet them by using our compatibility with a wide range of material specifications and our advanced techniques while also making frequent small improvements and taking a variety of inventive new measures to improve productivity.
Our group has automated its presswork using a total of around 180 robots, but there was a need for a further increase in press SPM and a further shortening of arrangement time.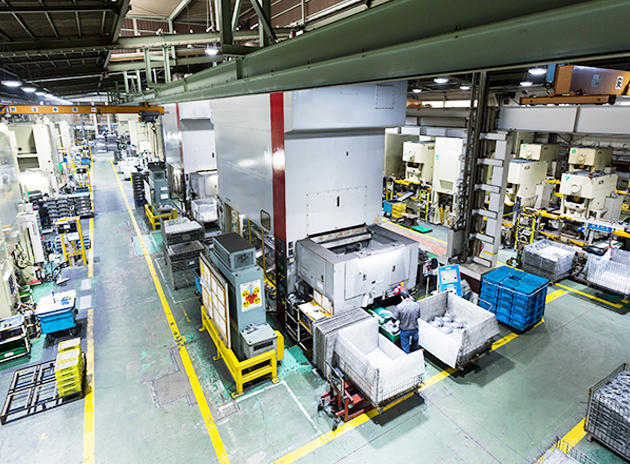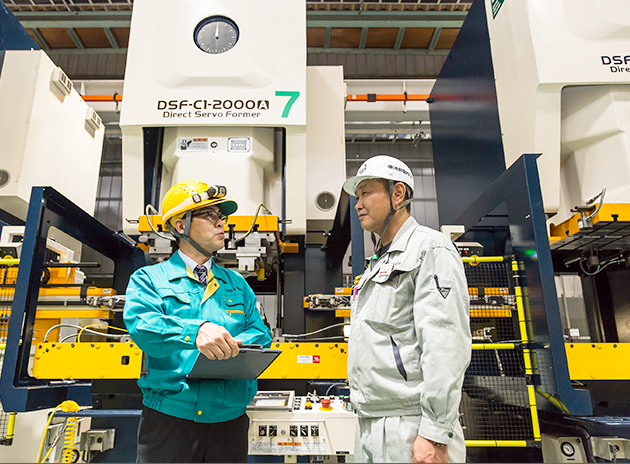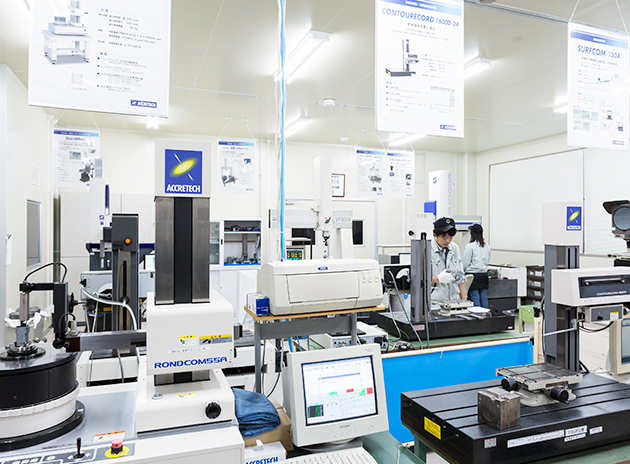 Solution
Switching from mecha robots to servo robots
Ikeda Manufacturing switched from the old mecha robots to servo robots (RYN and RHN robots) which enable better cycle times.
We also took measures such as changing the conveyor height to increase SPM, improving productivity. We also use robot fingers with one-touch attachment and removal.
These are changed depending on the process details, shortening the arrangement time.
Job numbers for each model can also now be managed using the robots' touch panels, making our work easier.
Around 80% of our group's robots are now servo robots, and we have noticed that there is now less in-process inventory and steadier quality.
We aim to utilize our Japanese, American, Thai and Chinese production sites to achieve faster speeds than our competitors,
providing our customers with the products they need, where and when they need them, at the right cost.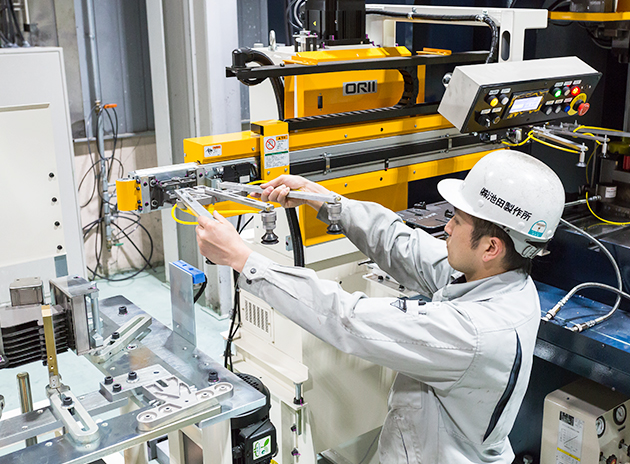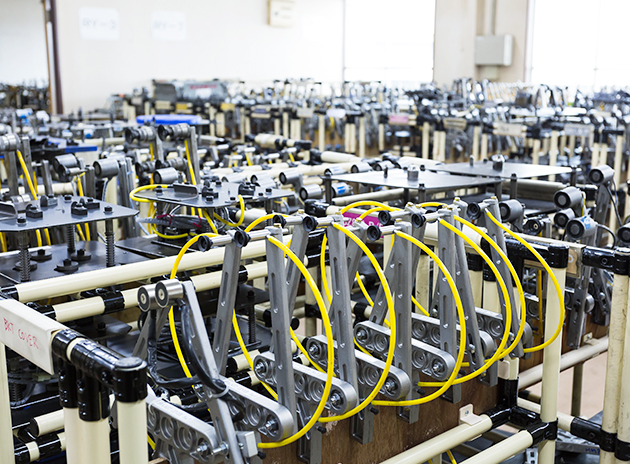 The product features, services and other information described here are correct as of Jun 2016.
Please do not directly contact the company described here.